All Products
View Other Products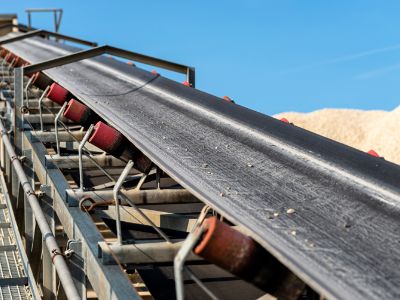 Packaging
1,000 litre totes
205 litre drums
20 litre pails
Belt Melt
A biodegradable, non-corrosive liquid ice melter. Works instantly upon contact and leaves a transparent film that actually prevents the build-up of ice and snow on any surface. Melts ice and snow at temperatures of well below -45°C.
call
email
Applications
For use on conveyor belts and components as well as other metal or rubber surfaces where snow and ice accumulation is a concern.
Directions/Dilutions
Use as is. Simply spray on area to be de-iced.
| Laboratory Analysis | |
| --- | --- |
| Appearance: | Pink Liquid |
| Freezing Point: | -45°C |
| Corrosion: | Non-Corrosive |
| Flammability: | Non-Flammable |
| Solubility: | Water Soluble |
| Toxicity: | Non-Toxic |