All Products
View Other Products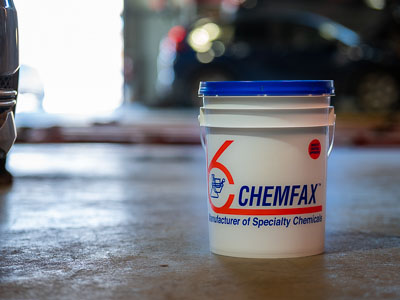 Packaging
181.8 kg drums
20 kg pails
Clean Crete
A highly concentrated powdered concrete floor cleaner and degreaser. Fast acting and economical, Clean-Crete quickly penetrates dirt, grease, and oil.
call
email
Applications
Garages, service stations, machine shops, gas plants and anywhere a high quality powdered degreaser is needed.
Directions/Dilutions
General cleaning: Dilute 1 gram to 2 grams Clean-Crete per litre of water.
Heavy duty cleaning: sprinkle Clean-Crete over wet floor, then lightly scrub with a broom and flush with water.
| Laboratory Analysis | |
| --- | --- |
| Appearance: | White, Cream Powder |
| Odour: | Citrus |
| Solubility: | Excellent |
| Flammability: | None |
| Detergency: | Excellent |