All Products
View Other Products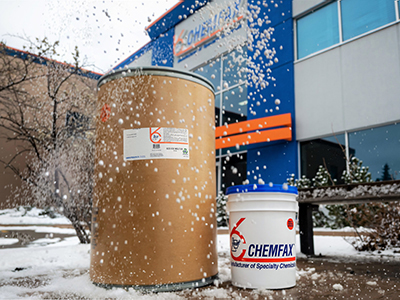 Packaging
181 kg drums
20 kg pails
X22
A super concentrated environmentally friendly ice melter. Melts ice and snow at temperatures of below -51°C. X22 will not leave a white residue on concrete or pavement. Within minutes an exothermic heat generating action begins to melt ice and snow. Over 30 times more effective than rock salt without the harmful effects. Suitable for use during extremely cold weather as per LEED Canada Reference Guide V4.
call
email
Applications
Sidewalks, steps, parking lots and anywhere a high quality ice and snow melter is required.
Directions
Use as is. Apply at the rate of 100 grams per metre on area to be de-iced. Spread by hand or fertilizer spreader on area to be de-iced.
| Laboratory Analysis | |
| --- | --- |
| Appearance: | White Pellets |
| Flammability: | Non-Flammable |
| Solid Contact: | 100% |
| Freezing Point: | -51°C |
| Solubility: | Water Soluble |
| Absorption: | Absorbs Moisture |