All Products
View Other Products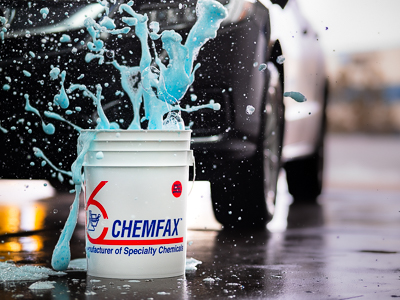 Packaging
205 litre drums
20 litre pails
4 litre containers
Hi Suds
A highly concentrated biodegradable foam brush detergent and polish. Fast acting, Hi Suds quickly cuts through road film and leaves vehicles clean and bright. Hi Suds contains active ingredients to lubricate brushes giving them longer life and protecting vehicles finish. Formulated with wetting agents to keep foam on vehicle longer without drying. Comes in three brilliant colours: red, blue and green.
call
email
Applications
Car, truck and bus washes.
Directions/Dilutions
Dilute 1 part "Hi Suds" to 1000 parts water. May be diluted further depending on temperature of water and air pressure.
| Laboratory Analysis | |
| --- | --- |
| Appearance: | Red, Blue Or Green Liquid |
| Odour: | Cherry Scent |
| Corrosion: | Non-Corrosive |
| Flammability: | None |
| Solubility: | Excellent |
| pH: | 7 (Neutral) |
| Toxicity: | Non-Toxic |