All Products
View Other Products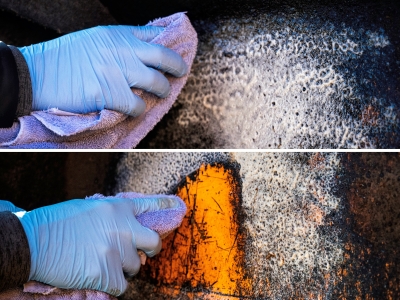 Packaging
1,000 litre totes
205 litre drums
20 litre pails
High Flash Gel
High Flash GEL is designed to quickly emulsify and break down bitumen, tar and asphalteens. A specially-formulated gel designed to cling on vertical surfaces, creating extended contact time. With a flashpoint of over 80°C, it is a very safe alternative to many volatile solvents.
call
email
Applications
Down hole applications, oil rigs, heavy haulers and anywhere bitumen and asphaltenes are encountered.
Directions/Dilutions
For general cleaning and heavy build up, use as is.
| Laboratory Analysis | |
| --- | --- |
| Appearance: | Pale Yellow To Pale Brown Liquid |
| Odour: | Citrus |
| Solubility: | Excellent |
| Corrosion: | Non-Corrosive |
| Flammability: | Combustible Liquid |