All Products
View Other Products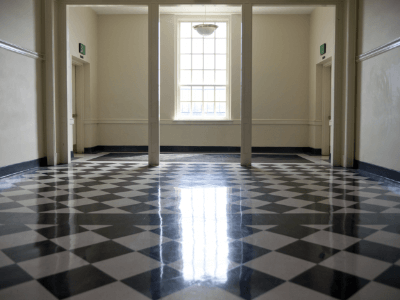 Packaging
4 x 4 litre containers
20 litre pails
Quick Strip
A highly concentrated no scrub floor stripper. Uniquely formulated to remove waxes and sealers from all types of floors with no machine needed.
call
email
Applications
Apartments, schools, institutions and anywhere an economical high quality wax and sealer stripper is required.
Directions
Dilute 1 part Quick Strip to 4 parts hot water. Simply apply to floor and let sit for 5 to 10 minutes, then scrub - keeping floor wet. Mop up remaining residue then rinse with water.
| Laboratory Analysis | |
| --- | --- |
| Appearance: | Clear Liquid |
| Flammability: | Non-Flammable |
| Solubility: | Excellent |
| Detergency: | Excellent |