All Products
View Other Products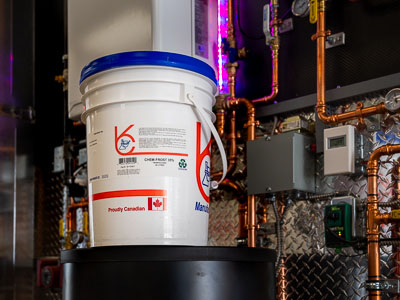 Packaging
1,000 litre totes
205 litre drums
20 litre pails
Chem-Frost 35%
A high quality non-toxic heavy duty heat transfer fluid. 35% propylene glycol with premier inhibitors to help prevent corrosion, blended using deionized water.
call
email
Applications
Hydronic heating systems, plumbing systems, heat transfer systems, solar systems and anywhere a high quality heat transfer fluid is required.
Directions
Use Chem Frost 35% as is for -16°C rating, burst protection to -50°C.
| Laboratory Analysis | |
| --- | --- |
| Appearance: | Pink Liquid |
| Odour: | None |
| Solubility: | Water Soluble |
| Toxicity: | Non-Toxic |
| pH: | 8 |